About WM Project
OUR APPROACH
WE BELIEVE IN MAKING POSITIVE WAVES!
We redesign a supply chain where waste has value in order to create a sustainable solution that reduces waste
Did you know over $500 billion is lost every year due to product under utilization and the lack of recycling in the apparel industry alone? When seeing the added wasted resources our livelihood depends on, like water and clean air, it's clear that it's time for a new system.
WMProject as a mission-driven sustainable apparel company that would give people an easy choice to be part of a solution instead of part of a problem. We wanted to develop a company that focused on being as environmentally-friendly and socially responsible as possible in all aspects of the business - from design to manufacturing to fulfilment.


Today,our vision for the company and mission to work for a sustainable tomorrow, today is as true as it was in the beginning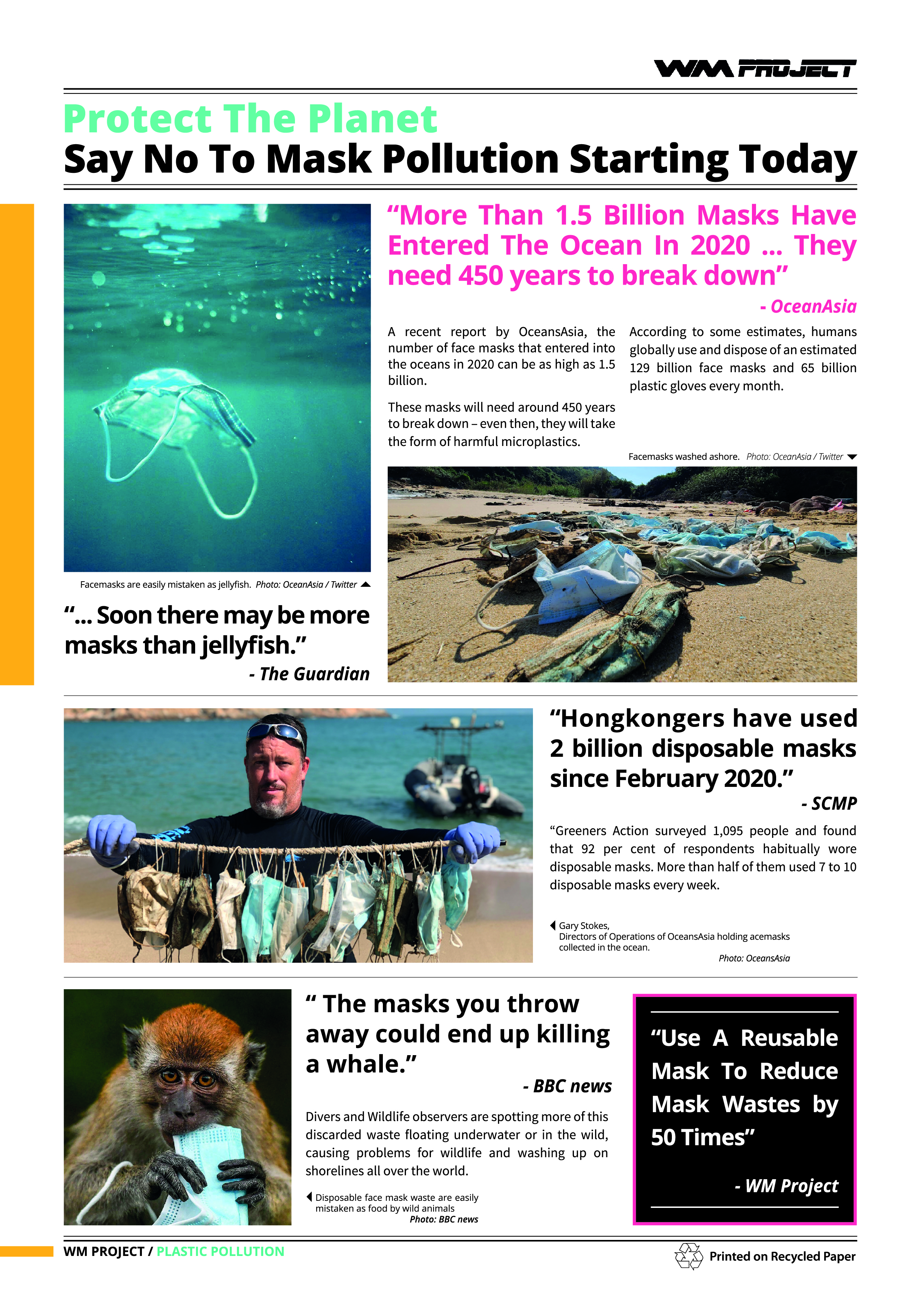 The clothing industry produces tons of fabric that is never used
Waste generation in the apparel industry is one of the unavoidable factors of the garment production. Cost saved in cutting (fabric) is the cost saved in the overall production of the garment.
As the worldmoves towards more an eco-friendly and sustainable production, the fashion and apparel industry also in the path, by producing organic material. This researches focused on recycling the waste fabric into fibers. The main aim is to develop new apparel product by using recycled fiber, yarn, fabrics. For this purpose, the cutting waste from the knitted garment manufacturing industries was collected and utilized for the recycling process.
It is alsodouble-advantageous for the manufacturers by providing some earning out of the waste and also solves waste management and disposal issues.
WM Project Mask are made by cutting waste from the garment manufacturing industries. WM Mask has feature with Viral off Anti Viral technology approved by EU.  The product is Oeko-Tex®Eco Passport certified and is in the process of being approved by bluesign®.